About Us
Our Purpose
stressCare UK exists to aid recovery and provide support to help everyone achieve their absolute right to live a fulfilling and uplifting life following a traumatic incident.
In the event of an unusually traumatic life experience, especially those experienced through uniformed service in protection of the safety of our families, neighbours and communities, we believe that every effort must be made to help support the individual to overcome the effects of trauma through assisted recovery.
Our Trustees
Caroline Keane - Founder and Course Author
An internationally trained trauma specialist, having suffered from PTSD, Caroline co-founded the PTSD Association in 1997. Since that time and through her experiences in recovery, she has created the stressCare Colour Wheel Self-Empowerment Programme® and coordinated four courses to date.

Susan Jane Boxall
Sue has attended several of the stressCare courses in an assisting role, learning coping strategies and self-empowerment techniques along the way. She became a Trustee for stressCare UK after seeing the potential value of this approach. Her interests include natural horsemanship, wildlife, gardening. She has been a volunteer with Devon Wildlife Trust for over 30 years and Chair of the local group.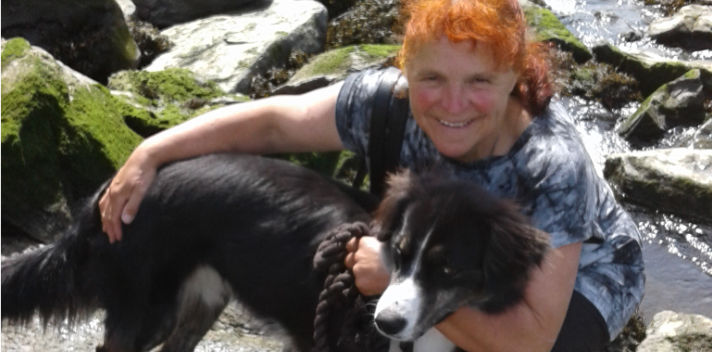 Michael Turner
Information to follow...

Our Course: The stressCare Colour Wheel Self-Empowerment Programme

®
Written and inspired by founder and trustee Caroline Keane, the course provides activities to explore a shift in triggers and responses replacing the 'dark' in our lives with colour. It is designed to create a better relationship with not just ourselves, but also with others. The aspect of group work during the course helps us to reach out to both our family and the wider community.
stressCare UK has brought together a number of experienced workshop facilitators to deliver the course and each facilitator is considered to be expert within their field. These include a sculptor and artist, a mindfulness and meditation teacher, an EFT practitioner, a Tai Chi master, a mentor, a life coach and others.

As a team, we are passionate about putting to good use our life experiences and professional practices to help others find recovery from PTSD and deep trauma. We are keen to see that the families and close friends of those in recovery are also supported and find hope and relief through the stressCare Colour Wheel Self-Empowerment Programme®.
The course design is based on extensive research and study into the history of soldiers returning home after having served in various wars and battles down the centuries. Telling research has been done on many of the ancient and traditional practices for a surviving warrior and soldier's recovery, including theories of Carl Jung, Steiner's theories of anthropology and Bragg's Law (Crystalology and DNA colour related sequence).
stressCare UK have run four courses in order to refine and deliver the current course on offer. It was initially evaluated by members of Plymouth University. This course will be run following the successful stressCare Open Day last year at Exeter Mood Disorder Centre based at Exeter University.